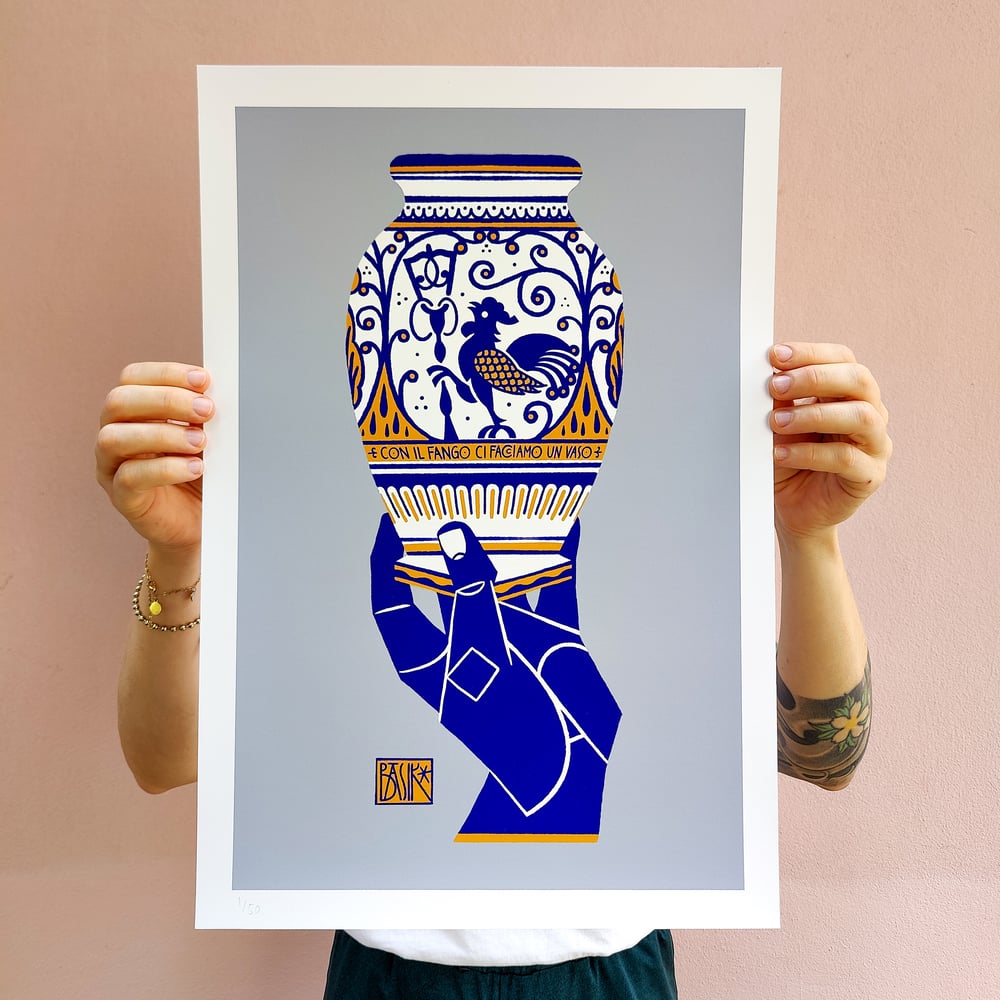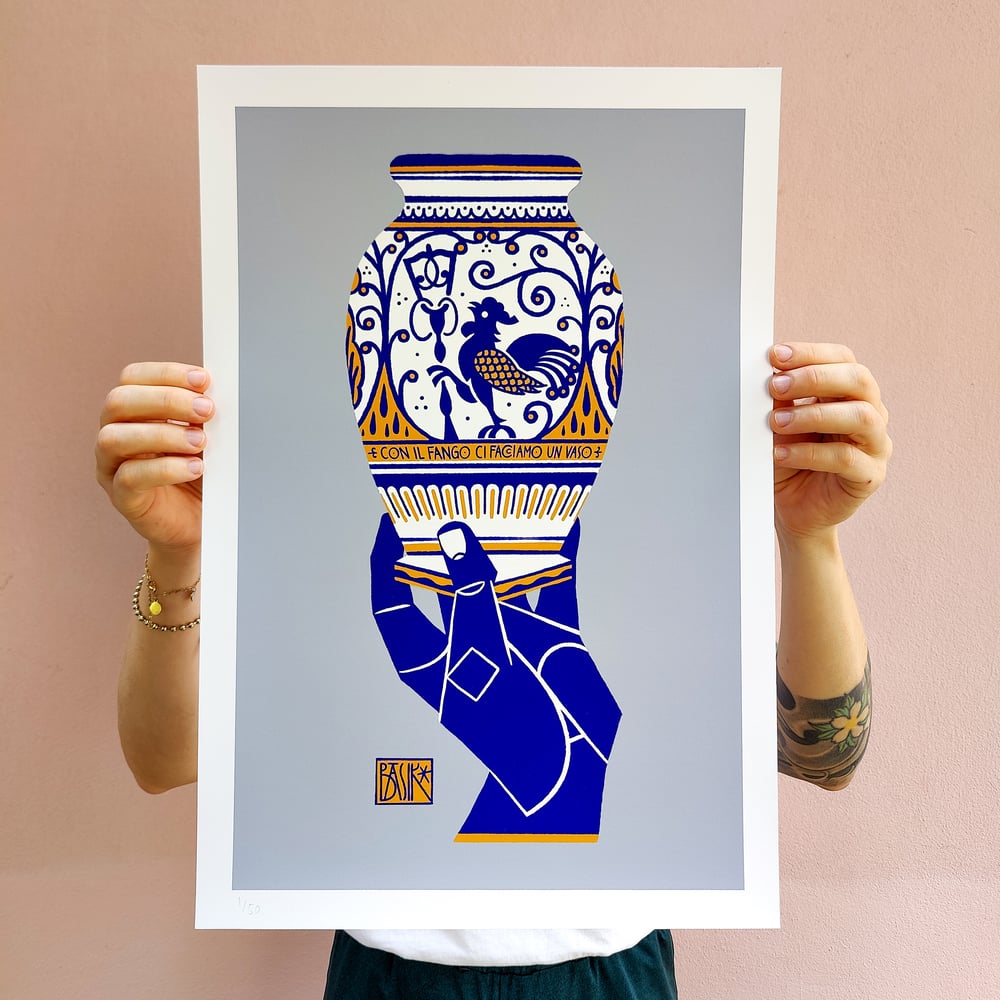 Terracotta Romagnola - Fine art print
€60.00
"Terracotta Romagnola" is inspired by traditional pottery from the city of Faenza and is a tribute to the resilience and amazing attitude towards hardship of the people of Romagna, my region, which has been hit by a massive flood during last May.
Central sentence says "we create pottery from mud"
50% of the earnings will go to the Emilia Romagna region flood fundraising account to help my fellow romagnoli back on their feet.
DETAILS:
Fine art print on Hahnemühle Photo Rag Ultra Smooth 305 gsm, 100% cotton
Size 32 x 47,4 cm
Edition of 50, signed and numbered by the artist.
--
🇮🇹 "Terracotta Romagnola" è ispirata alle ceramiche tipiche di Faenza ed è un tributo alla resilienza ed alla straordinaria attitudine davanti alle difficoltà delle persone che popolano la Romagna, mia terra d'origine, che ha subito enormi danni a seguito dell'alluvione dello scorso maggio.
Il 50% dei guadagni verrà versato sull'IBAN della regione Emilia-Romagna dedicato all'alluvione per aiutare la ricostruzione e le persone tutt'ora in difficoltà.
DETTAGLI:
Stampa di qualità fine art su Hahnemühle Photo Rag Ultra Smooth 305 grammi, 100% cotone.
Misure 32 x 47,4 cm
Tiratura 50 copie, numerate e firmate dall'artista.
--
SHIPPING
All prints will be shipped within five working days after purchase.
Art will be shipped in a rigid cardboard envelope or cylinder.
A tracking number will be provided after the envelope has been collected by the postal service/courier.
Don't find your specific country on the shipping list? Feel free to send me a message and I will provide you with the exact shipping costs to your home.